March 16, 2017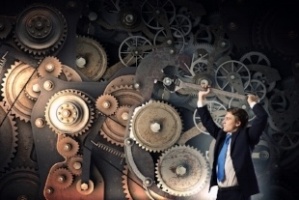 When proposing a solution, are you solving a problem or simply hawking a manufacturer's product? Consider this scenario – your best-in-the-world product from the best-in-the-world company is acquired tomorrow and is the complete opposite in a year (remember Nortel?)
While at Xchange 2017 sponsored by The Channel Company, an interesting question was posed: "Should your sales team be technical?" This subject certainly got people talking.
You Don't Have to Know How to Build the Clock
Early in my career, I learned the following adage: It is not important that sales can build the clock, but they should be very interested in how it is built and why it is built that way.
Should your sales team be technical? The short answer is, "Not necessarily."  They must be technically inclined, but they don't need to be 100% technical. If you can find an engineering person who can also sell – hire that person immediately! Otherwise, your team should be made up of people who understand the technology (even appreciate it).  More importantly, your customer-facing employee must focus on what technology does for the company to solve problems and not the technology itself.
I am broad-brushing a topic that will have different answers for different companies.  However, if you are a Systems Integrator, Managed Service Provider or whatever name you use to describe your company, I believe this is the best practice answer to this question. I have always believed it is important to focus on the customer issues and problems.  In today's world, it is even more important and can be your key differentiator.
Order Taker or Expert Consultant?
At the conference, the example of going to the doctor was used. If you are going to the doctor for a knee problem, you don't Google your symptoms and tell the doctor what the problem is and how to fix it. Rather you will explain your symptoms to the doctor who will consult with you, review the information and determine a course of action. He acts as a consultant, not an order taker.
Is your team a group of order takers or expert consultants?
Questions are as Important as the Answers
How do you ensure your team is equipped to ask the customer the proper questions to determine what solution you should provide, if any! We are always told that selling is about listening more and talking less. But have you equipped your employee to ask good open-ended questions to get meaningful answers? It is critical to have a documented sales process in place that helps them develop this capability. Not a script, but a process that allows them to internalize the discovery questions to ask to get to the crux of the issues and problems.
Depending on the size of your company and the structure and solutions you are selling you will have different approaches to selling a technical solution.  If you only take away three things from this article they should be:
Your customer-facing/sales team should be technically inclined to successfully explain how the technology will solve the customer's problem.
Your customer-facing/sales team should be a consultant who works with the customer, and not act solely as an order-taker.
You must arm your team with the proper tools to ensure they are not spending all their time doing clerical order-taking but working with clients to solve their issues and become a valuable partner to the client.
So, should you have a sales team when proposing technical solutions? We gave you our answer – what will yours be?
Want to talk more about selling and the sales process? Drop us a line to schedule a time to talk.